Welcome to Washi Beam
The biggest wheel manufacturer for Formula One teams
The world's best Formula One teams and premium car brands choose Washi Beam road and racing wheels for superior strength and durability at incredibly light weight.
We specialise in forging aluminum and magnesium and creating the most elegant, superior lightweight wheels possible.
Our new website will be launched soon, so send us
your email and we'll post you when it's live.
If you require any further information please fill in this short form. Thank you.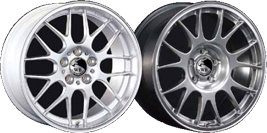 Washi Beam

The Wheel of Wheels
Unit 7, Private Road No 8
Colwick Industrial Estate
Nottingham
NG4 2JX
Tel: +44 (0)115 912 1940
Fax: +44 (0)115 912 6767